Post by Roger on Feb 3, 2020 9:42:41 GMT I have been very lucky with neighbours in the 14 years we've been here. Never had trouble with or from any of them. My machines aren't too intrusive from outside the new workshop unless I'm really hammering something with an interrupted cut etc. The compressor is probably the worst otherwise and it's just a murmur from outside (although a right clattering from the inside).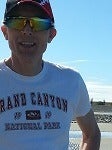 A pedant would tell you that you're using completely the wrong insert for Brass, all the wrong angles and the edge being too easily chipped... but... what works is all that matters!
I'm no machinist (obv) and don't even pretend to be one on YouTube, but I think the shiny Alu ones are "correct" for brass etc, given the info in the chart I downloaded. It has these letters on it which calls them ISO colour codes and it gives:
P (blue) = Steel other than rustproof austenitic
M (yellow) = Stainless & austenitic
K (red) = Cast iron
N (light blue on my packets, green on the chart) = Alu, non-ferris, non-metal
S (orange on my packets, brown on the chart) = High temp alloys or other hard stuff eg nickel, cobalt, titanium alloys
H (grey) = Hardened steel, hardened or chilled cast iron.
N looks like the only one for brass etc.
My steel ones are marked as cutting conditions "P" and my shiny alu ones are marked cutting conditions "N".
That's interesting because all of the 'Old school' books will definitely show a very shallow top rake for Brass to encourage the brittle material to shear, whereas for Aluminium they will show you a steep top rake to peel off the material. They're very different cutting actions. However, that's from a bygone age, even though it's what you'll find in all the ME literature. Just because it's obsolete, doesn't stop ME from carrying on using it, witness ME threads and BA sizes!
In years gone by, they didn't have Free Cutting materials that break up into chips, so the picture today is somewhat different. If Aluminium alloys will chip, then I guess there's no reason why you can't have less top rake, and that would make the insert more versatile.
Who knows, the main thing is not to be driven by dogma, but to try things for yourself and find what works. ME is still in the dark ages because people as still using the old ME methods in ancient texts without questioning them. Things have moved on a lot on the past 50 years since most of them were written.