Post by abby on Jan 17, 2023 23:05:09 GMT
Shame Greenglade has departed as gauge 1 doesn't have many followers on this forum but I will attempt to add some of my own thoughts and findings for anyone who may be interested in the smaller gauge

I think that authentic looking wheels make a good model better but getting really good wheels

can be expensive.For my model I decided to produce my own wheels utilising investment casting.
However I hit a few snags , I don't cast in iron , only in copper based alloys , so the wheel castings
would have to be made from brass.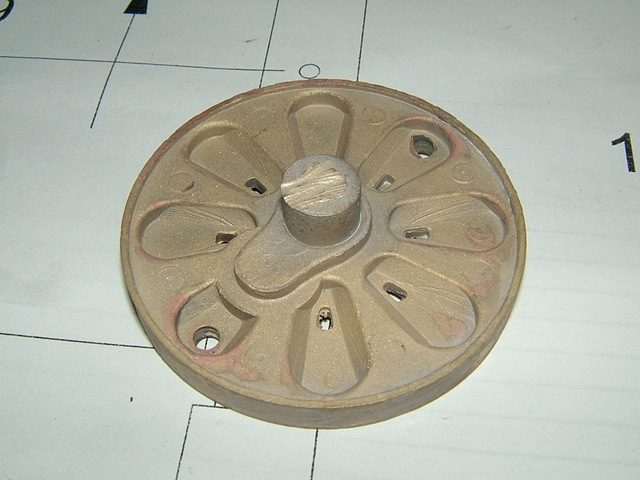 Well that's ok because most of the wheel is painted , but the rims aren't , and brass rims look pants , to use a
Manchester adjective.So it had to be steel tyres fitted to the brass castings , but how to get the steel rims ?
A slice off a thick walled tube would work but anything near the size required was prohibitively expensive ,
I tried forging the rims from sheet metal which worked but was very labour intensive ,
in the end I contacted my local steel stockholder and asked for a quote for the rims laser cut from 6mm mild steel.

The quantity supplied for their minimum order charge was amazing and I got the smaller rims from the inside of the large rims ,

the cost was a few pence per piece.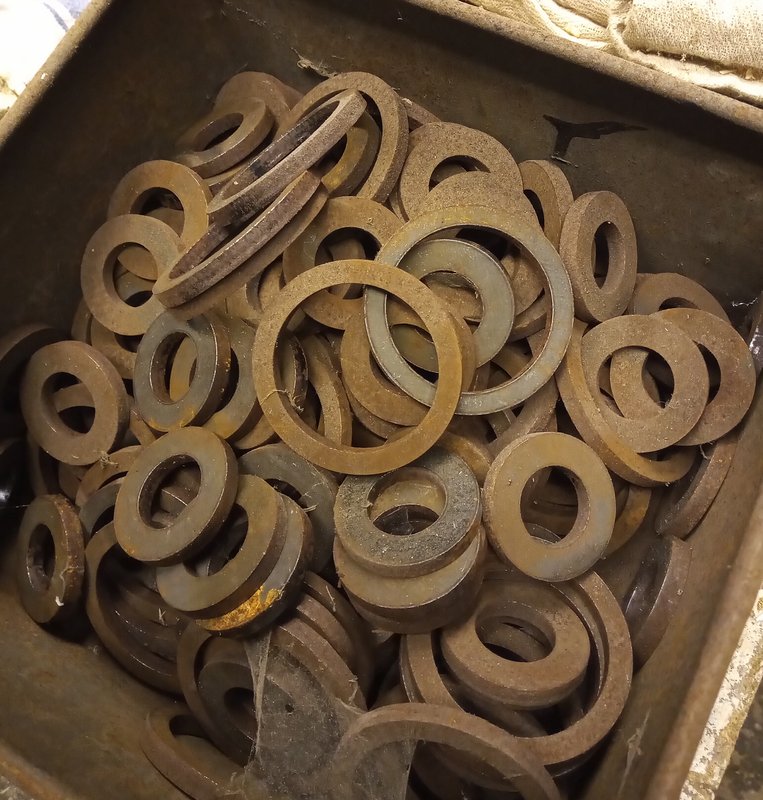 Machining the wheels is pretty straight forward as the lost wax castings are a very accurate starting point.
The wax patterns are made by high pressure injection into a metal die , so size and concentricity

are reliably within a thou or two.This makes batch machining a doddle ,

the lathe can be set up for repeat operations making the facing back and front very quick.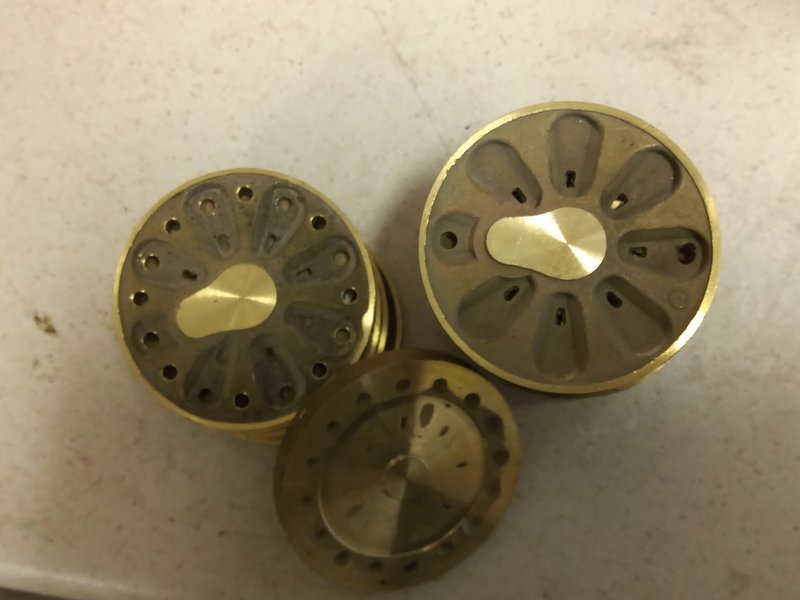 After facing the centres are drilled and reamed 7/32" for the axles and when the batch is complete the wheels are transferred to a faceplate on a 2 morse shank with a central 7/32 register and screw lock , the diameters are finished in this op.
the machining of the rims is straight forward , I hold the blank in the 3 jaw whilst machining the bore to fit the machined castings.
I have tried several methods for fixing the rims to the centres including soldering and heat shrinking but the most reliable appears to be Loctite , my Boxford"A" is capable of repeating the push fit required for a batch of 6 wheels.