Post by David on Jan 17, 2021 23:06:04 GMT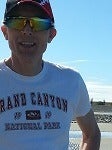 Agreed, they simply don't make sense in my opinion. They also assume that your control will be able to make use of them, and mine certainly can't. There's a nice function in Peck Drilling where you can select an initial peck distance and have it reduce by a set amount, clipped to a minimum. You can also add a dwell. Neither of these things work in Mach4, and I suspect most other controllers.
What they really ought to do is to remove functions based on what post processor you select, but that's too user centric. They just take the easy option and throw in everything the most complex machine could do. In the end, you just find what works and ignore the controls that seem pointless or just don't do what you might reasonably expect them to do.
Frankly I don't think some the the height controls work as intended, it's pretty buggy in my opinion.
I've sometimes thought the same, that the height settings are buggy, but I'm not sure. It's so complicated in the end I figure it was probably my mistake when something goes wrong. You do get some weird Z heights in the output though, especially when you use the stay down feature. While doing my mods to the post-processor I would put easily recognised values into the fields so I could calculate which combination of settings the final value came from. It was still confusing and didn't always make sense to me!
I'm not convinced they should limit the exposed settings based upon the target machine. The post-processor would have to be changed to support a call back where it can report what g-codes and options it supports for one. That would be tedious but doable.
Then you'd have the problem of a user choosing one target, setting the parameters, then choosing a different target that supported more or less parameters before generating the g-code. That's unlikely, but it is possible so would have to be handled.